Erin Risso is the resident trainer at Valinor Farm in Plymouth Mass, and a USEA ICP Level II certified instructor. Erin specializes in starting youngsters and restarting off the track Thoroughbreds and has successfully developed a number of horses through the USEF National Advanced, Intermediate and Preliminary Levels, as well as thru the FEI CCI2-3*L and CCI4*S levels of competition.  Her actively competing students have enjoyed success from Starter/Beginner Novice through Intermediate and FEI competitions. While developing fundamentally solid and competitive Horses and Riders is her main focus, Erin also thoroughly enjoys teaching the younger and amateur riders who share a passion for the sport. She believes a systematic training program and a positive approach ensures that horses and riders of all abilities can achieve success.
Erin has worked and trained extensively with her mentors Eric Horgan, Jerry Schurink, and Don Sachey.   She has also lessoned and trained with Eventing greats Jan Byyny, Erin Sylvester, Alison Springer, and Bobby Costello.
Erin can be seen actively competing her own and client horses, as well as coaching her Team Valinor riders at many Events across Areas I, II, and III.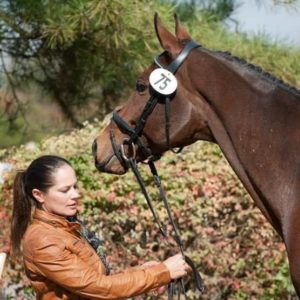 For any questions regarding training, coaching, sales, or sponsorship opportunties please contact Erin directly.
erin@valinorfarm.com
617.852.7782