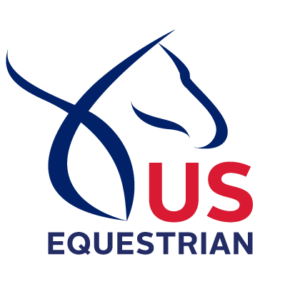 Sunday June 25, 2023
Offering MOD, TR, NOV, BN and Starter divisions.
USEA prizelist Rider divisions offered at all levels.Prizes for 1st – 3rd place, ribbons thru 8th.  Optimum time  and TIP awards for each level.
USEA EVENT EVALUATION
Tell us about your experience!
A constructive review of the competition provides valuable information to the organizer, from compliments on their diligence to areas that need attention.
https://useventing.link/eventevaluation
John Williams – Course Designer,
Technical Delegate:  Laurie Hudson
President of the Ground Jury: Carol Kozlowski
Dressage Judges: Beth Beukema, Carol Mayo
Official Photographer:  Joan Davis Flatlands foto
Volunteer Coordinator:  Alannah DiBona 
We are still in need of volunteers!
Our Event is successful because of all the hard work done by volunteers.  Our volunteers are greatly appreciated! If you can help please contact the Volunteer coordinator
Helpful links:  USEA Informative volunteer checklists

If you are competing an OTTB – please make sure to send in your TIP #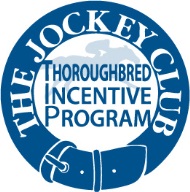 Valinor Farm is proud to be participating in the The Jockey Club's Thoroughbred Incentive Program (T.I.P.).  To participate, please include your T.I.P. # with your entry.  TIP #'s accepted up until the start of the competition.  See the TIP website  for more information
 STARTER Low score Thoroughbred Award – Ribbon  and prize
 BEG NOV Low score Thoroughbred Award – Ribbon  and prize

 NOVICE  low score Thoroughbred Award – Ribbon  and prize

TRAINING  low score Thoroughbred Award – Ribbon  and prize

MODIFIED Low score Thoroughbred Award – Ribbon  and prize

Additional Information for competitors:
USEA current membership(Junior, Collegiate, Full or Life) and horse registration (Limited or Full) are required at all levels except Starter.

Riders and owners at Modified must send USEF membership cards with entry or pay a USEF show pass fee.
Maps will be available here for download.
Thank you to our Sponsors !
---
And Thank You to all our Fabulous Volunteers!
We could not do it without you.
Announcers:
Parking:
Secretary Booth:
Start Box:
Score collecting:
Scoring:
Ring Stewards: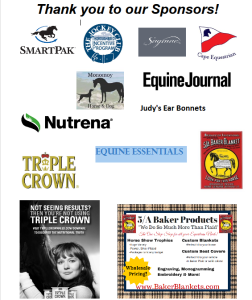 Stadium and Dressage Scribes:
Awards:
Cross Country Judges and Setup Crew:
and many others that I did not catch names for!
---
---
Additional Information for competitors:
Beginner Novice and above Horses and Riders: USEA mandates that all riders and horse competing in USEA recognized competitions at the Beginner Novice Level and above must have a valid competing USEA horse registration and USEA Membership. ALL foreign competitors including Canada and Mexico must have a valid USEA membership and horse registration to compete.
Beginner Novice Horses: USEA requires that all horses competing at the Beginner Novice level should be registered with at least a restricted status. There is no cost to register a horse with restricted status, but the owner or rider must have a USEA ID number to register the horse.