Valinor Farm USEA Horse Trials  Sunday, June 11, 2017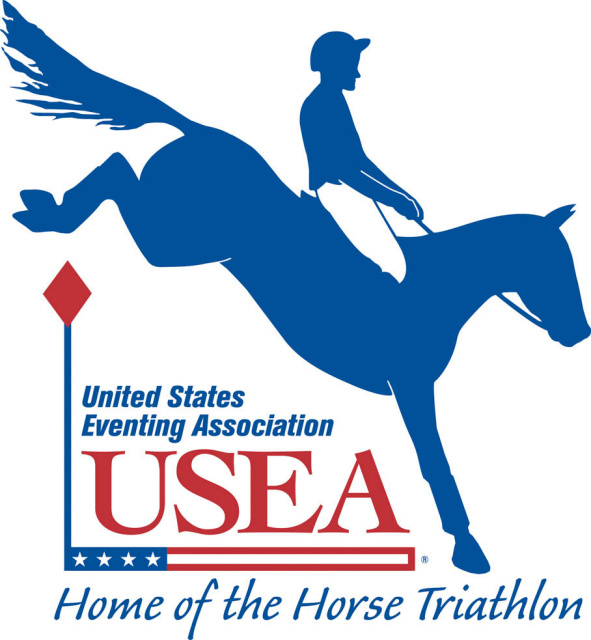 Official Photographer:
Amanda Sylvia
Congratulations to all our winners and  THANK YOU To all our competitors and volunteers!!  If you have not picked up your ribbon or award please email us.

Special Awards:

TIP Awards:
PT – Brittany Barrett / Brave Indy
Training – Maura Detert / Killmallock
Novice – Siobhan Prescott / Spirit Dancer
Beginner Novice – Michelle Levanitis / Lovey Longfellow
Intro – Francoise Martinolle / Minstral
Optimum Time Awards:
Elizabeth Chertavian / Quick Sam
Training – Jacqueline Gilbert / ALF Cross My Heart
Novice – (Tie) Matthew O'Lone / Czech It Out and Sally Davis / Dauntless
Beginner Novice – Lauren Bigelow / Coffee Break
Intro – Francoise Martinolle / Minstral
Oldest Horse to complete with no Jump Penalties:
Semper Fi ridden by Jessalyn Owen
Congratulations to all !!
and a heartfelt THANK YOU to all our volunteers

See you in 2018!
---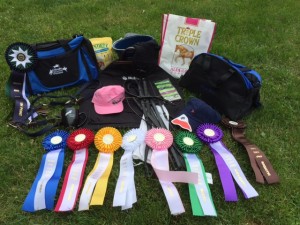 ---
Thank you to our Sponsors !
1st place prizes sponsored by Sagme and Valinor Farm
2nd place prizes sponsored by Smartpak and Nutrena
3rd place prizes sponsored by Triple crown
4th place prizes sponsored by Equine Journal, Noble outfitters and Equine essentials
Optimum Time and Oldest horse awards sponsored by Noble Outfitters, Judy's ears, Triple crown, Monomoy horse and Dog, Cape Equestrian, Baker blankets,
And Thank You to all our Fabulous Volunteers!
We could not do it without you.
Announcers:  Chris Kent
Parking:  Bill Risso, Joe Santos and Craig Benoit
Secretary Booth:  Ann Marie Johnson
Start Box: Dana Risso
Score collecting:  Lisa Risso
Scoring: Ashley Mascio
Ring Stewards: Beth Dubrawski, Betsy Bodner, Kris Eastman, Courtland G, Heidi Hinkle,Alison Bodner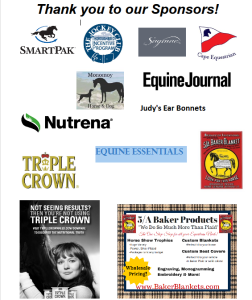 Stadium and Dressage Scribes: Sue Shiels, Ellyn Montgomery, Mary Storch, Heidi Cooley
Awards: Chris Fulcher and Ann Marie Johnson
Cross Country Judges and Setup Crew:
Abby Dubrawski, Alison Bodner, Andrea Shill, Victoria Radin, Craig Benoit, Ellen Montgomery,  Hillary Miskoe,  Julie Howard, Dawn B, Tina Hurley, Crystal Fulcher, Joe Santos, Victoria Rice, Craig and Janet Sweeny, Heidi Hinkle
and many others that I did not catch names for!
---
Valinor Farm is proud to be participating in the The Jockey Club's Thoroughbred Incentive Program (T.I.P.).  To participate, please include a copy of your T.I.P. identification card.  Don't have a card…please visit
www.tjctip.com
to register for one. Entries accepted up until the start of the competition.
Eligibility & Awards –

1. BN Low score Thoroughbred Award – $75 prize money and prize
2. N  low score Thoroughbred Award – $75 prize money and prize
3 T  low score Thoroughbred Award – $75 prize money and prize
4 P/T Low score Thoroughbred Award – $75 prize money and prize
---
Additional Information for competitors:
Beginner Novice and above Horses and Riders: USEA mandates that all riders and horse competing in USEA recognized competitions at the Beginner Novice Level and above must have a valid competing USEA horse registration and USEA Membership. ALL foreign competitors including Canada and Mexico must have a valid USEA membership and horse registration to compete.
Beginner Novice Horses: USEA requires that all horses competing at the Beginner Novice level should be registered with at least a restricted status. There is no cost to register a horse with restricted status, but the owner or rider must have a USEA ID number to register the horse.