Sunday August 20, 2023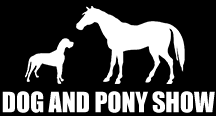 The Valinor Farm Annual Dog and Pony Show! 
A Schooling Horse Trial with  the addition of some fun classes to showcase your barn dogs!
Your dog wants to bring home the blue too!
Proceeds from the dog classes will benefit the MSPCA at Nevin Farm.
** New this year – attend the open schooling day on Saturday August 19 and have a chance to school all 3 phases before the competition!  More info at this link
Dressage Judge – Erika Noelle Wolff,
Awards :  Ribbons 1st – 6th.
Horse Trials and Combined Test Divisions:
X-Rail: (combined test ) 2023 USDF Intro Test A (walk-trot), Cross-rails
Elementary: 2023 USDF Intro Test B (walk-trot), max height of fences 2′
Starter: 2022 Starter Test, max height of fences 2′ 3″
Beginner Novice: 2022 BN Test A, max height of fences 2′ 7″
Novice: 2022 Novice Test A, max height of fences 2'11"
Training/Novice: 2022 Training Test A,   SJ 3'3″, Novice X-Cty (2'11")
Modified: (combined test) 2022 Modified Test A, max height of fences 3'5″
Dressage Divisions:
all Dressage tests are ridden in a small arena
USEF/USDF test of choice
Dressage divisions will use the Danish scoring system.  This system is explained on our Dressage Schooling Show page.
Dog Classes:
All for fun!  Prizes for first place and ribbons for 1st – 3rd!
Proceeds will benefit the MSPCA at Nevins Farm
Dog Classes:  (classes may be split or cancelled based on entries)
Entering the first 3 makes you eligible for the 3 phase competition with some great prizes!  A different handler can be used in each phase.
Obedience:   Similar to  a dressage test .

High Jump:  a single pole that goes up until we have the best jumper.
Cross Country:  Handlers with their dog on a leash race around a portion of the elementary xcty course.

Musical Sit:  Dogs on a leash walk along with music.  When the music stops dogs must sit.  Last one to sit is out  until we have a winner.
Entry Fees:
**Easy Online registration and Payment option – Check the Links at the top of this page or enter here

Schooling Horse Trials  $165
Combined Test only $100
Dressage Tests $45 each test
Additional Stadium rounds $20
Post entry fee,  entries not paid by closing date (1 week prior) or any changes after closing date $30.  Times will not be assigned for unpaid entries.
Dog classes – $10 each (pre-registration is appreciated , day of registrations accepted but will be assessed a $10 post entry fee.
General Information:
Rings: All tests will be ridden in a small dressage ring.
Stadium: will be held in the outdoor ring with all weather footing
Prizes: Ribbons to 6th place will be awarded in each division.
Rules: Competition will follow USDF / USEA rules.
Food: Will be available on the grounds.
Dogs: Must be leashed at all times.
Stabling a limited number of stalls are available for $75 you can reserve stalls on the registration page.  Priority is given to those entering both the schooling day and the horse trials.
All fees and paperwork must be received prior to the show. A negative coggins within 12 months is required.  You can upload it here.
Times: Will be available on our website the Wednesday before the show.
Fees:  a $30 fee will be added to any entries not paid by closing date.
Closing date is 1 week prior to the show date.  $30 fee for all changes after closing date, lost pinny or returned checks.
Mail Checks to:  Valinor Farm 1067 Old Sandwich Rd Plymouth MA 02360
Refunds: Before closing date less $25 office fee. After closing date no refunds will be given unless space can be filled. Competition cancellation no refund.
Secretary:  robyn@valinorfarm.com
Scores will be posted online.